Clothesline Core Drilling Melbourne

---
CORE DRILLING IS CURRENTLY NOT AVAILABLE AT THIS TIME.
Melbourne Clotheslines has the latest core drill ready for your clothesline installation job.
We can drill neat clean holes in your paved or concreted area leaving little if no sign that we had even cut your concrete.
This is a proven method of installation of ground mounted Fold Down and Fold Away clothes hoists.

Melbourne Clothesline are the professionals in clothesline installation, Call us today on 03 8761 6316

Or Contact us here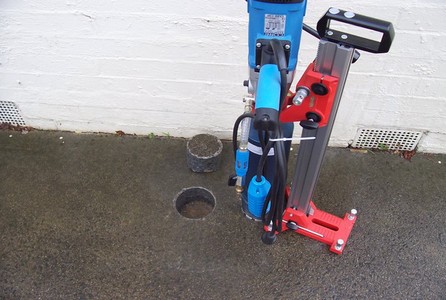 Get in touch with the professionals for the best clotheslines & their installations or repairs